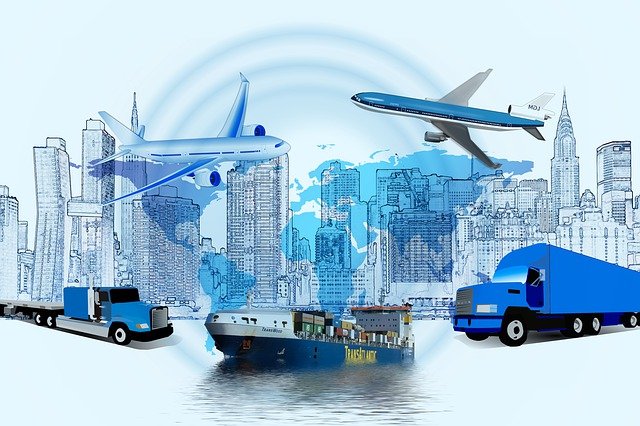 Courier to
Germany from Mumbai
Send Your Meaningful Courier To Germany From Mumbai Through Our Experts
Unique Courier is your one-stop destination for sending Courier to Germany from Mumbai. We can get your parcel anywhere in Germany from Mumbai and get the items delivered on time. We have shipped to other destinations as well and have a special team to handle our German deliveries. We deliver the items via air transport systems to get them to their final destinations as fast as possible.
Apart from special pickup services, we ensure to care while delivering Parcel to Germany from Mumbai. Whether you want to send some food items to your relatives studying abroad or send greeting cards on someone's anniversary, we have a well-trained team to handle the same. Choosing our services is a hassle-free mechanism. Moreover, you don't have to invest a lump sum amount of money in procuring our services.
We have worked for years to gain the reputation of delivering Courier to Germany from India. Just like focusing on domestic services, we have covered international grounds as well. We have partnered with the best delivery team in Germany, who will get your parcels delivered at the given address. Just make sure to double-check the delivery address before choosing our services.
In this current economic condition, we know that not everyone can spend thousands of rupees to get their parcels delivered to loved ones. That's why we have kept the bar low so that everyone can afford our services.
We will be able to handle it all from big baggage to important documents, food items, to religious products. Before sending your Parcel to Germany from India, we will carefully pack the items, no matter how fragile those are. For food items, we ensure freshness while packing so that the items will reach a given destination without getting stale.
After taking proper care with the packaging, we will start our delivery process. Depending on the items you want to spend and your Germany delivery address, the time might vary. But, we will let you know about it from the get-go. Furthermore, you can track down the parcel anytime through online tracking numbers. Log online and put the unique consignment number to get detailed updates on the package's exact location.
Why choose us?
We ensure to handle all your goods and courier services with utmost care. Whether you need domestic or international courier help, we are there for you.
Even if you need to send personal documents to someone in Germany, we can handle that for you. Whether greeting cards or some important product brochures, we will do the honour.
We ensure to cover International Courier Services in Mumbai on time. With the online tracking services, you will always know about the package's present location. So, our clients won't be in the dark about their packages.
Being associated with this field for a long time, we always deliver your parcel right on time and the correct given address, every time.
So, next time you need to send a parcel to your beloved residing in Germany, give us a call!