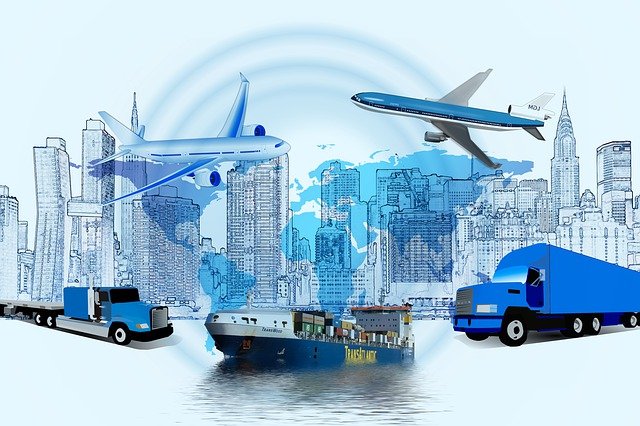 Courier to
Mauritius from Mumbai
Make the Most of the Fastest Delivery of Your Courier to Mauritius
Are you in a fix and wondering how to deliver your courier to Mauritius? Is the delivery going to be as smooth as the beautiful tourist destination? Do not worry and connect with Unique Services as we are one of the best international courier services in Mumbai, sending parcels to Mauritius regularly.
Our proficiency in sending parcels to various international locations is one of the reasons people rely on us.
Here is what defines our services.
As a reliable logistics company, we are here to deliver all kinds of goods to international locations.
You can expect the same effort and expertise, whether for sending gifts on special occasions, such as anniversaries and birthdays, to bulk goods, such as electronic devices, furniture, and handicrafts.
No matter what your requirements may be in logistics, we are ready to deliver the goods and provide you with a reliable solution.
We also handle unmanned luggage of families and students migrating to any location abroad.
With hundreds of consignments and their deliveries to handle regularly, we are just a phone call away and never fail in adhering to the promised deadlines.
We handle everything with care and deliver everything to the desired destination from food items, chemicals, machine parts, or other liquids.
For delivering a parcel to Mauritius from Mumbai, you need not keep your loved ones waiting for long as we deliver anything you need to keep your satisfaction level at an all-time high.
So, you need to step back from sending the gift to any of your loved ones or choose any courier service in a hurry. We are happy to have served an array of customers, whether commercial or domestic. Our expertise in handling fragile items is uncalled for, and we take pride in our team for catering to customers' requirements.
No waiting time:
You may have sent parcels to the international locations in the past but had a horrific experience with long waiting times. Forget those experiences and call us to send a courier to Mauritius from India through us and change your mindset about long waiting times.
We can handle all your requirements with swiftness and agility to avoid any hassles when dispatching the goods. Do not think much and experience the highest level of precision with us.
Waiting for a long time and missing the anniversary gift delivery on the specific deadline is frustrating for customers, but we can mitigate your trouble and ensure that every parcel reaches the location within the stipulated time.
When it comes to sending a courier to Mauritius from Mumbai, we are accountable to the clients and make sure that it stays free from damage.
Our handling of fragile items deserves special mention as we can handle all kinds of parcels you want to send to an international location.
When it comes to delivering a parcel to Mauritius from India, we have your needs covered. There is no looking back once you approach us for delivering parcels to several international destinations, so here is your chance.