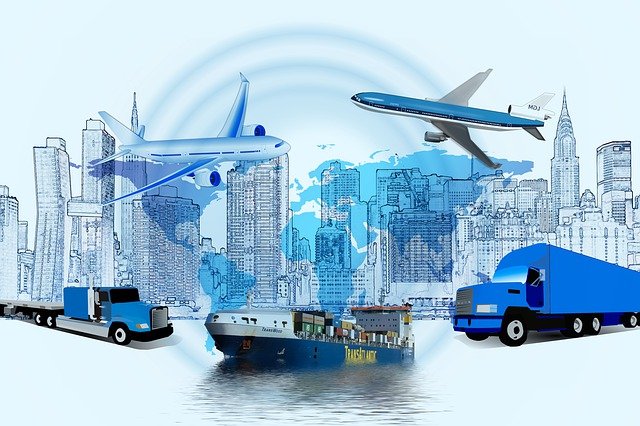 Courier to
Saudi Arabia from Mumbai
Send Your Courier to Saudi Arabia from Mumbai in the Safest Hands
Looking for a reliable international courier service provider? You're at the right place. At Unique Courier, we specialize in sending couriers to Saudi Arabia from Mumbai in the most time and cost-effective manner. For years, Unique Courier has enjoyed a healthy business presence in Saudi Arabia.
Saudi Arabia is currently India s fourth-biggest trading partner. Unique Courier optimizes these trade relations to offer our customers cost-effective courier delivery services. Think sending a parcel to Saudi Arabia is a stressful process? Partner with Unique Courier now, and we'll make this process completely hassle-free.
How Unique Courier's International Partnerships Help Our Customers
We have plenty of experience conducting deliveries from India to Saudi Arabia and various other countries across the globe. Unique Courier's courier delivery network spans across these countries - South Africa, China, Malaysia, Singapore, Mauritius, the UAE, Qatar, Kuwait, Hong Kong, Kenya, and Saudi Arabia.
These partnerships enable us to provide massive discounts on our courier delivery services. Sending a parcel to Saudi Arabia from Mumbai is very easy when you have the world's top carriers on your team! Our carriers are constantly supported by our journey optimization experts.
These experts oversee the entire courier delivery process. They track orders, eliminate delivery network inefficiencies, and offer apt customer support.
How Unique Courier Helps Senders Clear Saudi Arabian Customs
Unique Courier's experts can take care of your customs-related paperwork. On average, we deliver one courier to Saudi Arabia from India every few hours. We're well aware of Saudi Arabian import regulations and customs. You can rest assured that your courier won't face any legal roadblocks.
Bear in mind - the Saudi Arabian customs department may check your packages. Packages are likelier to be inspected by customs officers. You may have to pay extra duties and taxes for heavier parcels. Don't worry - Unique Courier's discounts will keep your overall parcel delivery costs down.
What Can Unique Courier Help Send to Saudi Arabia?
Unique Courier is very particular about Saudi Arabian rules and regulations. Our team conducts due diligence on every parcel to Saudi Arabia from India. We know how our customers' packages will be checked during the customs clearance process in Saudi Arabia. We can guide you on Saudi Arabian rules regarding importing foreign items.
What Can I Send to Saudi Arabia?
Here's a list of the items that Unique Courier typically ships to Saudi Arabia -
Religious Items
Small electronic devices
Handicraft items
Toys
Corporate Gifts
Artificial Jewelry (actual gold, precious stones, etc., are not allowed)
Artwork
Commercial Equipment
Documents
The primary goal of Saudi Arabia's customs department is to prevent illegal items from entering their country. That's why Unique Courier strictly prohibits our customers from packing the following items in their parcels -
Currency notes
Liquids or semi-liquid products
Pornographic materials
Bullions
Drugs
Firearms
Precious or semi-precious items (e.g., a diamond necklace)
Potentially radioactive materials
If any commodity is banned by Saudi Arabian law at any given time, our operators give our customers prior notices. Partner with Unique Courier, the leading provider of international courier services in Mumbai now!