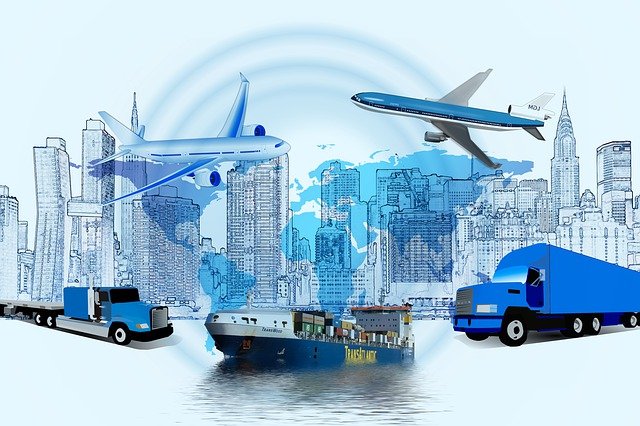 Courier to
Netherlands from Mumbai
Send Courier To Netherlands From Mumbai Through Experienced Courier Experts
Unique Courier is your ultimate solution whenever you are planning to send Courier to Netherlands from Mumbai. Whether it is a birthday present for your beloved living thousands of miles away or want to send a greetings card to your near one, we got you covered. We are not just presenting domestic but international router services as well.
With our decades of experience, you can expect the most unique and best courier services of all time. We offer services better than anyone else. Thanks to our international partners, you get the opportunity to fulfil all your courier needs. We ensure the safe delivery of your items abroad, even if you are sending items like home made food, spices, dry snacks, grocery and more.
Not just for your personal use, but we offer commercial Parcel to Netherlands from Mumbai right on time. No matter where you are planning to send parcels in Netherlands, we will cover the same for you. We are one of the leading logistics and courier services for covering your international and domestic needs.
We have been delivering courier services with extreme caution, just to help the products delivered intact. Our solutions will cover all your logistic needs. Whether you are willing to send baggage, documents, parcel or any kind of household items, we got your back. Furthermore, we are able to send food items, chemicals, machine parts and liquids to your near and dear ones in Netherlands.
Our précised work and ultimate time management make us a leading choice whenever you are planning to send Courier to Netherlands from India. Under the food section, we can cover dry foods, sweets, and other dry food items. After collecting the items from your destination, we will take them to our warehouse to carefully pack them and retaining their freshness for long, before dispatching them to our foreign partners.
Even if you need to send religious items like prayer products, temple carvings, building stones and materials for temples and more, we are here to handle it for you. Furthermore, we take complete responsibility for the unmanned baggage and any extra luggage for students going abroad to study or the migrating families.
Head to us for better courier services:
Through us, you get to track the Parcel to Netherlands from India. We have a unique consignment number with every consignment, which makes it easier to track its current location online.
We have a separate team dealing with parcels and baggage from India to Netherlands. Our one-stop solution will cover all your courier needs without fail.
We ensure to deliver the parcels right on time. You can furthermore book the excess luggage through use and pay a nominal rate for the same.
We will handle your documents as well. Whether you are planning to send advertisements, maps, books or even product brochures, our experienced team is able to handle it all.
So, head on to our site and collect our office phone number to call up whenever planning for International Courier Services in Mumbai. We will deliver right on time.