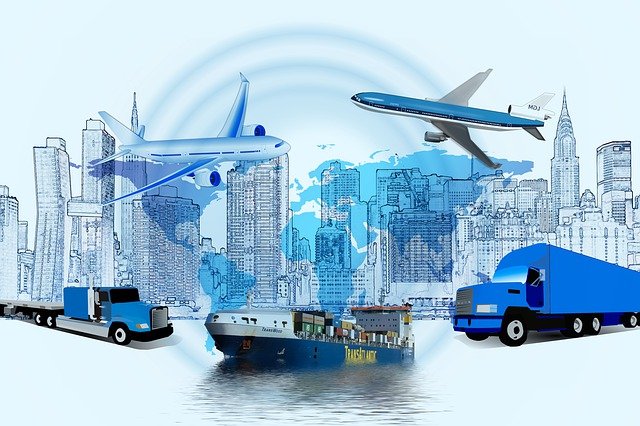 Courier to
Ireland from Mumbai
Send Courier to Ireland from Mumbai within Cost-Effective Rates
The next time you plan to send Courier to Ireland from Mumbai, give our team from Unique Courier a chance, and you won't regret it. We offer reliable and transparent services through our domestic and international courier services. We have partnered with our international team in Ireland, who will cover the entire delivery section once it reaches their lands. For better and faster delivery, we prefer taking the air routes.
We offer shipping services at cost-effective rates. So, no need to invest a big amount in our courier services. Our team takes extreme care in packaging and sending your items to new addressees in Ireland. We are covering the entire country and can send your courier to any given address. Just make sure to double-check the recipient's address before procuring our services.
Our team consists of top carriers, who have been delivering Parcel to Ireland from Mumbai for ages now. Their experiences back them up in not just delivering items but also packaging them carefully. So, even if you want to send food or religious items to your beloved in Ireland, we will handle the case on your behalf. We will seal the food packages in such a manner so that they will retain freshness till the end.
Even if you want to deliver commercial items, we can handle them for you. We send Courier to Ireland from India on time. To keep you in the limelight, we present every customer with a unique consignment number. Just put that number once you logged online at our website and start tracking down the parcel's current position.
We are committed to offering reliable services without any hidden cost. So, the amount we ask for our services will remain the same. While delivering Parcel to Ireland from India, we follow all the rules of our country and that of Ireland. So, you can be completely stress-free once we handle your parcel on your behalf.
We have separate well-trained experts ready to handle document parcels from you. No matter how sensitive the documents are, we will seal them well and get them delivered to given addresses on time. We have handled various kinds of documents before, like greeting cards, product brochures, books, maps, advertisements and more. Our International Courier Services in Mumbai are known for their high precision every time.
What makes us your best bet?
We always maintain transparency with our customers. With every booking, we provide a unique consignment number, which helps customers to track their parcel online.
We will carry all kinds of parcels from Mumbai to Ireland. Whether food items. Groceries, home made snacks or commercial goods like building materials, we will parcel each item with utmost care before delivering.
Our company provides the most cost-effective courier services. There is no hidden cost involved.
We provide all kinds of courier and logistic services for commercial clients to cover both their international and domestic needs.
So, give us a call now at our official number or email us your queries.