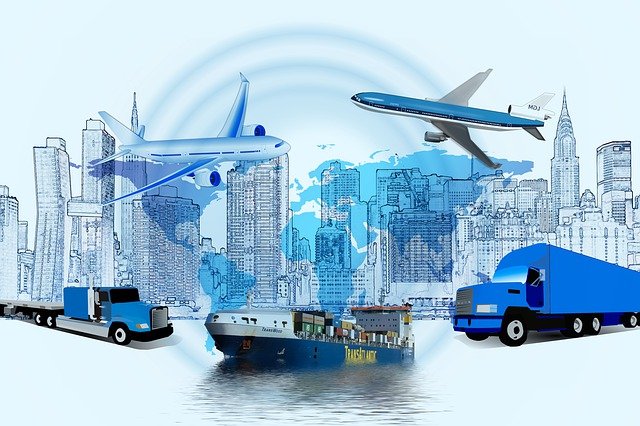 Courier to
Switzerland from Mumbai
Catch Up With Experts To Deliver Courier To Switzerland From Mumbai
If you have been looking for any international courier services to help you deliver Courier to Switzerland from Mumbai, then Unique Courier is the first name to rely on. Whether you are planning to send gifts to your beloved in a foreign country or just planning to deliver commercial items, we will complete the task on your behalf. We have joined hands with international partners in Switzerland, who will work hard to deliver your items on time.
We will cover the entire task of sending Parcel to Switzerland from Mumbai, so you become stress-free. Our services are 100% reliable, and we love to maintain transparency with our customers. That's why we offer unique consignment numbers with every delivery. Customers can track down those numbers through our official website and learn about their parcel's current standing.
Our team believes in hard work and client satisfaction. That's why we present our services at the most cost-effective rates. No need to worry about the pricing while planning to send birthday gifts to anyone residing in Switzerland. From picking up the items from anywhere in Mumbai to complete packaging and the final delivery, we handle every point with utmost care.
Upon getting baggage or parcel from your side, we will take them to our warehouse for thorough packaging. Before dispatching the parcel, we take special care to pack fragile items like foods, liquids, chemicals, and more. You can send food items like sweets, pickles, dry food and anything else through our courier services. Furthermore, you can use our services for sending commercial Courier to Switzerland from India on time.
In case you need to send some religious items like temple carvings, stones and building materials for temples, prayer items and similar such products, rely on us right away! We will take all kinds of responsibilities for handling extra luggage and unmanned baggage for students studying abroad in Switzerland or migrating families. They will get their products delivered to the foreign address on time.
Whenever you have personal and households goods to Parcel to Switzerland from India, rely on our team for care services. Right from utensils to electronic goods, handicrafts to some furniture, we will handle it all. No work is hard for us, thanks to our years of practice.
What makes us the noteworthy team to hire?
Whether you need to deliver small gift items or big commercial products to Switzerland, we can handle it all. We are your one-stop solution for all kinds of International Courier Services in Mumbai.
No matter wherever you want to send your parcel in Switzerland, we will cover the address for you.
We won't be charging much for our services, even when you want us to handle personal documents like product brochures, advertisements and major files.
We offer nominal charges for the fastest courier services. Our top-notch network will handle your luggage with extreme care while delivering the same.
So, next time you make plans to send products to your near ones in Switzerland, ring us up at our official number.