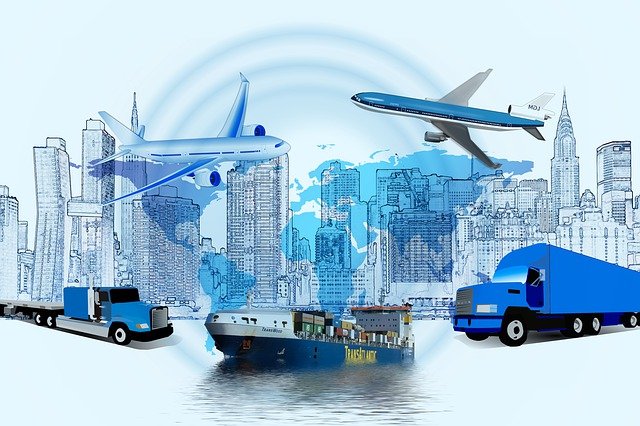 Courier to
Nigeria from Mumbai
Send Courier To Netherlands From Mumbai Through Experienced Courier Experts
When you are making plans to send Courier to Nigeria from Mumbai, whether food or other baggage, you can join us at Unique Courier for premium help. No need to spend a hefty amount on our delivery services because we offer affordable rates for everyone. We will follow the air routes for faster delivery of your parcel. As we have been associated with courier delivery services for a long time, we know all the nuances to follow to get the parcel delivered on time without any legal issues.
We cover both international and domestic courier delivery services on time. So, next time you are making plans for sending your Parcel to Nigeria from Mumbai, make sure to ring us up right away! Whether you are sending some simple documents like greeting cards or big furniture; we will have separate teams handling the task on your behalf. Right from the packaging to the final dispatch, we got all covered for you.
Upon receiving the parcel from your side, we will take it to our warehouse. Here, our well- trained packaging team will wrap your item in bubble wraps and all other protective layers, especially for fragile items. For food products, we are going to use good quality corrugated boxes for packing. You can send dry foods, sweets, pickles and other food items through us.
We can handle all your religious items and get them shipped to your beloved, residing in Nigeria currently. Our international partners are well-trained to find the right address and deliver the Courier to Nigeria from Mumbai - India at a given time. So, make sure to check the address well before sending us the details. Some of the religious items we have already covered are prayer wheels, temple carvings, constructional materials and stones for temples and more.
Furthermore, you can track down your parcel anytime on line. We provide unique consignment numbers with every parcel. So, if you need to check the current status of your parcel, present that consignment number online and get a detailed report. We don't believe in keeping our customers in the dark. So, we give them a complete opportunity to check the present status of their parcel.
If you want us to handle documents, we are well-trained for that as well. Now you can send maps, books, advertisements and product brochures as your Parcel to Nigeria from India. The documents won't get tampered with and will reach your given destination on time.
Why choose us over others?
We deliver food and religious items to anyone in Nigeria, which is not common with other courier services.
We take extra care while packaging your food and other fragile items to maintain their shape till the end.
Our team complete responsibility for unmanned baggage for migrating families and students who are willing to study abroad.
Furthermore, we can handle services and goods for commercial clients as well.
So, next time you are looking for International Courier Services in Mumbai, make sure to give us a call ASAP!