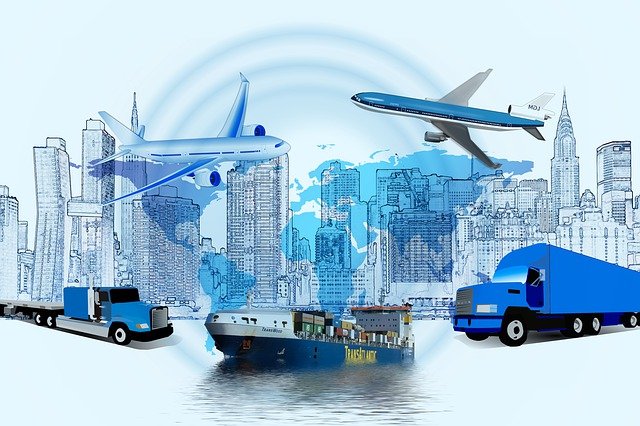 Courier to
Qatar from Mumbai
Send Courier to Qatar from Mumbai in the Safest Manner with Unique Courier
Looking for a reliable courier service provider to send gifts or utility items to Qatar from Mumbai? You can rely on Unique Courier to send your courier to Qatar from Mumbai in the safest way possible. Shipping to Qatar is easy when you have the right connections. At Unique Courier, we've benefited a lot from India-Qatar cooperation in trade.
Qatar's Indian community is highly regarded. We've used these seeds of deep-rooted friendship to create a multi-faceted delivery network between the two countries. Unique Courier provides hundreds of safe, planned, and transparent couriers deliveries to Qatar every month. We offer convenient pickups from anywhere in Mumbai.
Our Qatari partners enable us to provide 50% discounted courier charges for our customers. What makes us the top provider of international courier services in Mumbai? The efficiency of our foreign associates and our customer service team's professionalism.
Over the years, Unique Courier has designed a network of partners that spans from China, Hong Kong, Malaysia, and Singapore to UAE, Qatar, Kuwait, and Saudi Arabia. Now, we aim to be your one-stop-shop for all international courier-related services!
How Much Does It Cost to Send Couriers to Qatar?
Ever since our inception, Unique Courier has had a fair fee policy. Our courier service charges are always consistent with standard market rates.
Once you give your package to a Unique Courier operator, we link up with the most well- known carriers in Qatar for safe deliveries. We're adamant about not compromising on customer service and support. That's why Unique Courier has the highest number of return customers in the local courier market.
Unique Courier's pricing structure is completely transparent. Don't expect hidden charges for your parcel! Our bills are comprehensive. They contain specific costs for specific services, taxes, etc. We can also offer live online tracking.
How Much Time Does Sending a Parcel to Qatar from Mumbai Take?
Unique Courier operators are always striving hard to overcome all the hurdles that come between Qatar and Mumbai. Depending on external factors, your courier to Qatar from India could take anywhere between six to eight days.
We offer bulk discounts - send your extra-bulky couriers with Unique Courier to get 60- 70% discounts.
We offer door-to-door deliveries - our reliable and experienced delivery operators in Qatar always guarantee 100% client satisfaction.
Our customer service team maintains constant contact - from picking up your package to handing your parcel over to the receiver.
What Can Unique Courier Help You Send to Qatar?
On average, we send one parcel to Qatar from India almost every three hours. That's why Unique Courier's workers are very comfortable with all types of items inside parcels. Be it a personal cargo or commercial equipment - we always follow Qatar's shipping regulations to provide the smoothest deliveries.
We can help you send documents, non-perishable food items, utensils and various other 'legal' items to Qatar. For any queries regarding shipment fees, contact us now!